Knottingley Park & Arboretum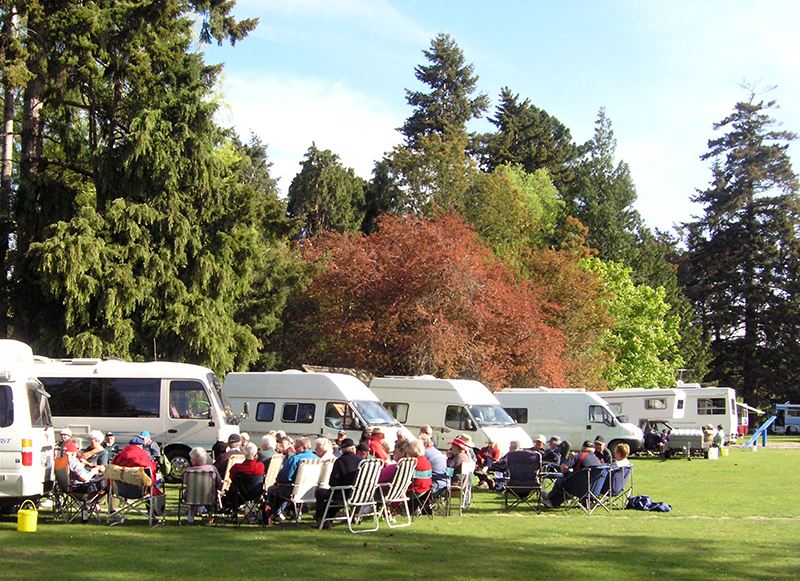 Knottingley Park & Arboretum is set in a magnificent 36 hectares park of old exotic trees in a peaceful setting, 2km from Waimate. It is often described as a 'hidden jewel' by those who unexpectedly stumble upon it. An impressive stone entrance leads to a beautiful landscaped park, where the camp takes up about two acres of it. The park also has a small playground and numerous walking and cycling tracks.
Accommodation Options
Tent sites - unlimited
Power points - 16
Level sites with large trees around the edges, there are multiple power points available and room for plenty of tents too. The concrete block ablutions have showers ($5), basic toilets and the kitchen has a small number of cooking appliances and a small dining area. (See boundary map below).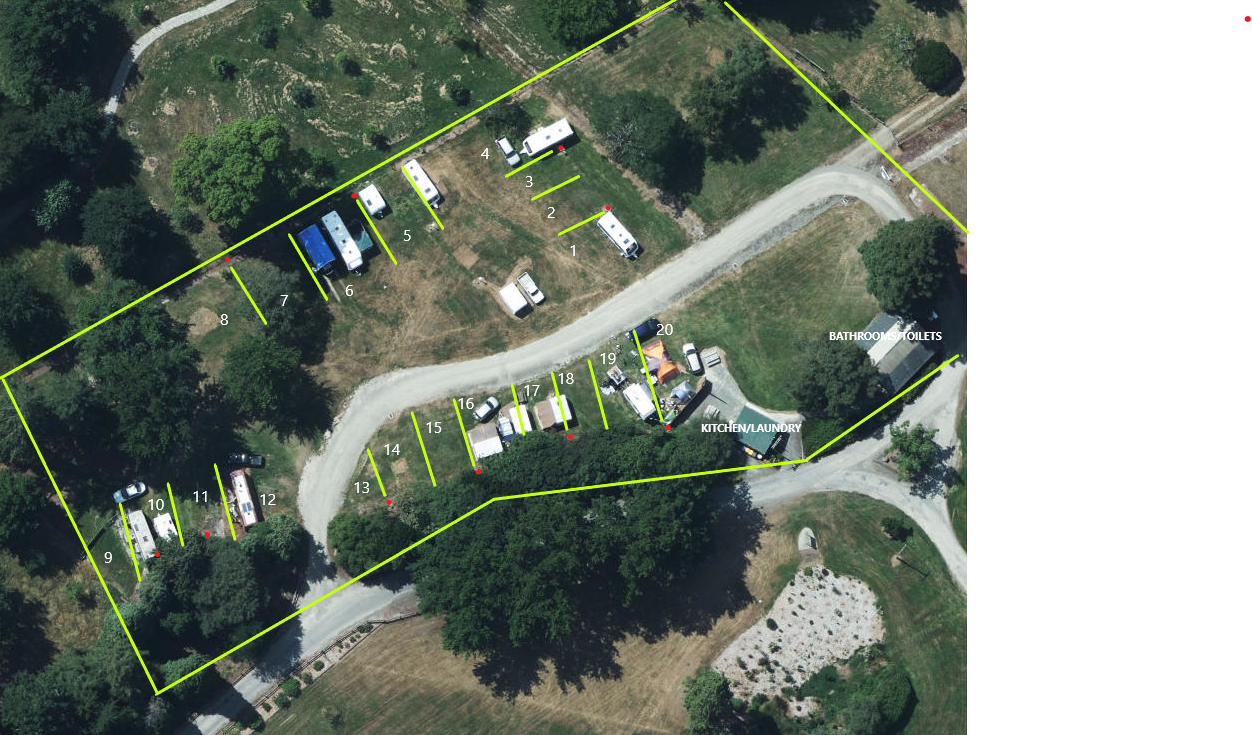 Facilities
Laundry
Off-street parking
Toilets/showers
Kitchen/lounge
BBQ
Playground
Dump station
Wheel chair accessible
Pet-friendly
Bookings, Fees and Enquiries

Contact/Booking Information
For all bookings and enquiries relating to Victoria Park Camping Ground, please get in touch with our camp supervisors on any of the below contact details.
M: 027 4392 759
E: camping@waimatedc.govt.nz
Fees
Camping - Power Sites
Per adult - per night - $20.00
Per child (under 12 years) - per night - $5.00
Long term, one person - per week - $130.00
Long term, two people - per week - $160.00
Camping - Non Power Sites
Per adult - per night - $16.00
Per child (under 12 years) - per night - $5.00
Long term, one person - per week - $110.00
Long term, two people - per week - $140.00
Other Charges
Shower - Non-camper, per person - $5.00
Dump Station - $5.00
All fees are GST inclusive