Freedom Camping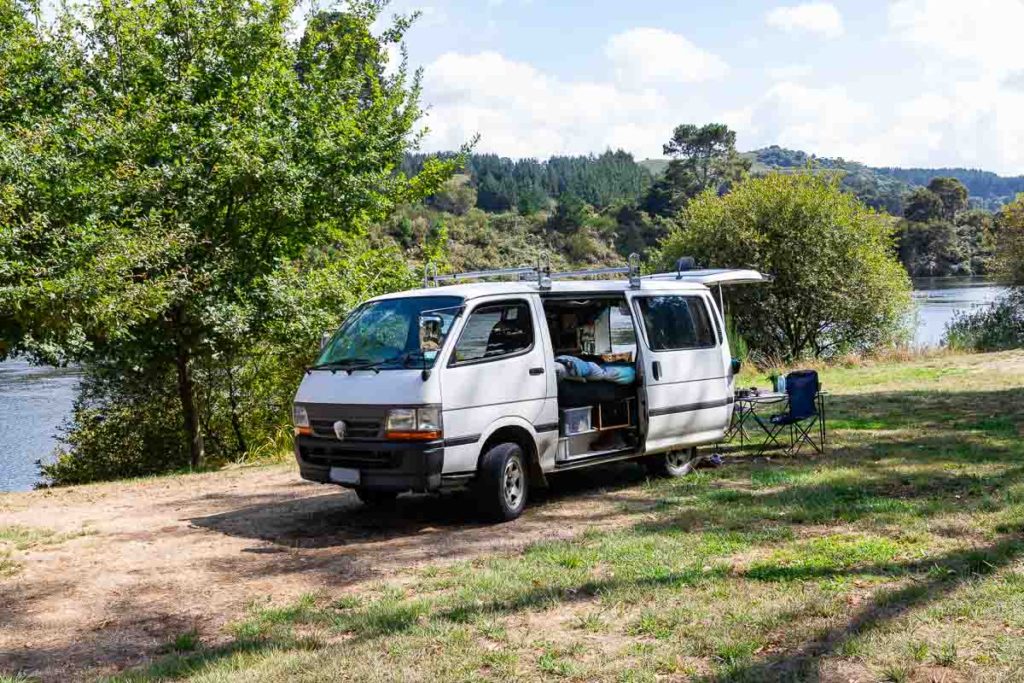 Some people take the opportunity to freedom camp and this activity is permitted in the Waimate District. Freedom camping is allowed at several sites. Freedom campers must have certified self-contained units (toilet, shower and grey water storage).
Freedom camping sites
Galletlys Road, St Andrews
Gunn's Bush, Gunn's Bush Road, Hook
Black Hole, Mount Harris Road, Waihao Downs
Waihao Box
McCulloughs Bridge, Waikakahi Valley Road, Arno
For more information on these areas call into the Waimate Information Centre, 15 Paul Street, Waimate.
Responsible freedom camping
Help us keep our district pristine for everyone wanting to enjoy all that freedom camping offers. Here's some tips:
Leave camp sites in a clean and tidy state
Limit stays at any one site to a maximum of two nights (this period shall not be exceeded in any calendar month)
Dispose of all toilet and wastewater at a Council-approved dump station (Victoria Park and Knottingley Park)
Dispose of all other refuse in approved bags and approved locations
Follow safe fire practices at all times, including fire bans
Keep dogs under control at all times
Apps
There are two popular apps - Rankers and CamperMate - that offer useful information about freedom camping and permitted locations throughout New Zealand.