Christmas/New Year Holiday Services
Council will close at 4.30pm Friday 21 December and re-open at 8am Monday 7 January 2019.
There are a number of services and facilities that will continue to operate over the Christmas/New Year period but with different hours.
Please note that Council emergency services such as dog control operate 24 hours a day. Call +64 3 689 000 for assistance.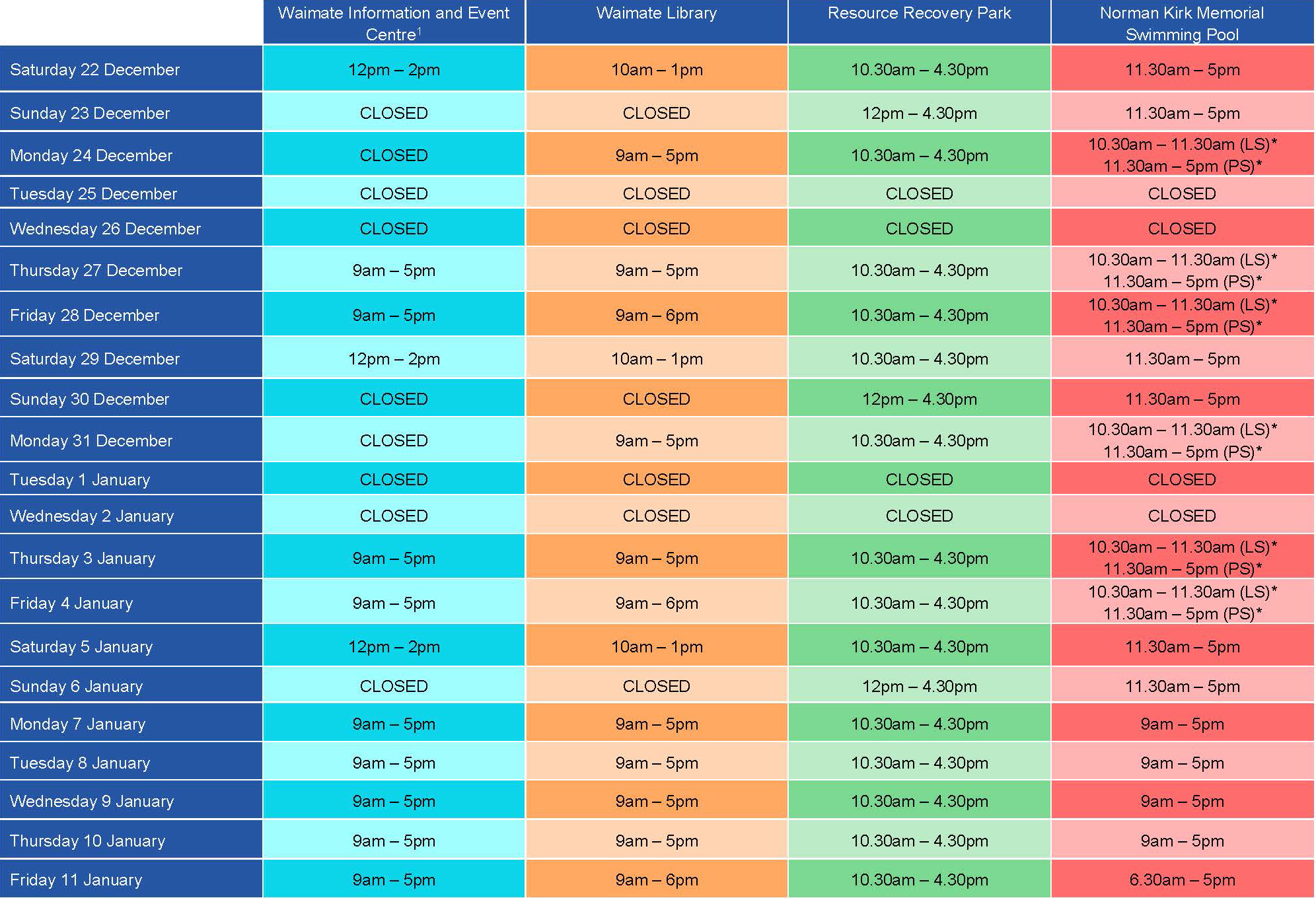 * LS = Lane Swimming / PS = Public Swimming

The Waimate Information and Event Centre hours from Saturday 12 January to Saturday 19 January are listed below with normal hours resuming Monday 21 January.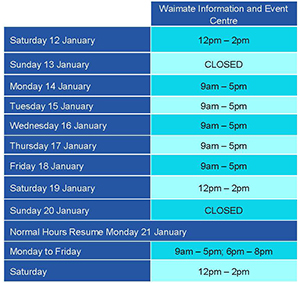 Refuse & Recycling Collections
The Rural collection due on Tuesday 25 December will take place on Monday 24 December. Usual collection days resume after this.
Central Business District collections due on Wednesday 26 December and Wednesday 2 January will now be Thursday 27 December and Thursday 3 January respectively.

Normal collection days resume from Monday 7 January.
Refuse bags

If you require Council refuse bags while the Council office is closed, you can purchase them from the Waimate Library and the Waimate Information Centre for $8 each.