Swimming Pool
The Norman Kirk Memorial Swimming Pool is a memorial to former Prime Minister Norman Kirk, who was born in Waimate. The pool was opened in November 1978 and is located at the south end of Queen Street.
Opening hours
The pool is open from October to March.
| | |
| --- | --- |
| Monday to Friday | 6.30am to 5pm |
| Weekends and Public Holidays | 11.30am to 5pm |
* Please note that opening hours are dependent on weather conditions and special events/bookings. When the Waimate Amateur Swimming Club are conducting swimming lessons on Mondays and Thursdays the pool is closed to the public from 4.30pm. These dates can vary so contact pool staff on +64 3 689 6336 for the latest information.
Charges
| | |
| --- | --- |
| Adult | $5 |
| Child | $2.50 |
| Adult Season Ticket | $155 |
| Child Season Ticket | $77 |
| Family Season Ticket (two adults, two children) | $175 |
| Adult Concessions - 20 swims | $72 |
| Child Concessions - 20 swims | $36 |
* There is no charge for preschool children or people 80 years and over.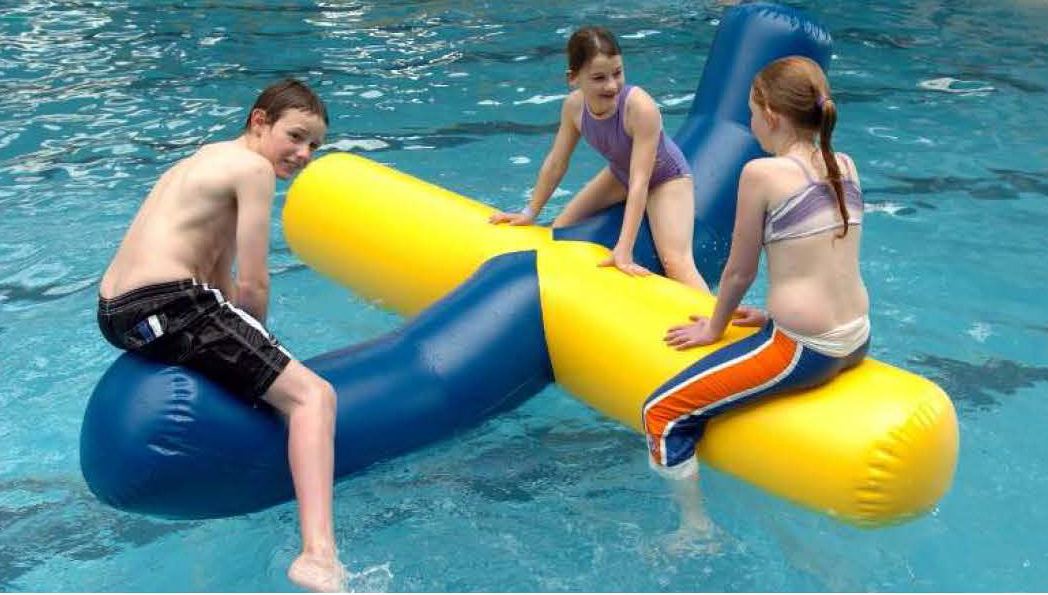 Features

It is a six-lane pool, and is 34 metres long. It is open-air and heated to an average temperature between 24°C and 29°C. Between 10,000 and 12,000 people enjoy swimming at the pool each year.
A number of groups, social clubs and organisations hire the pool from time to time.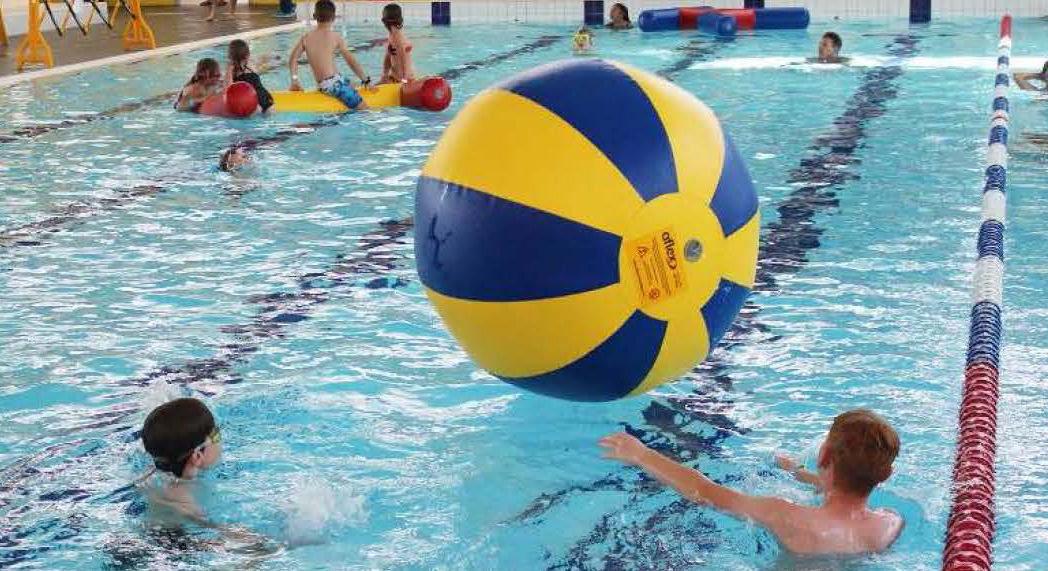 Activities

Lane swimming is offered during the week from 7am to 10am. For entertainment we have a huge inflatable crocodile and other toys popular with children. We have new inflatable toys including two balls, a seesaw, four mini poly rings, and one octo boat.
Facilities

The pool has a canteen, there is plenty of seating, a grassed area, and a barbeque area, including free gas barbeque facilities. The toddlers paddling pool is shaded.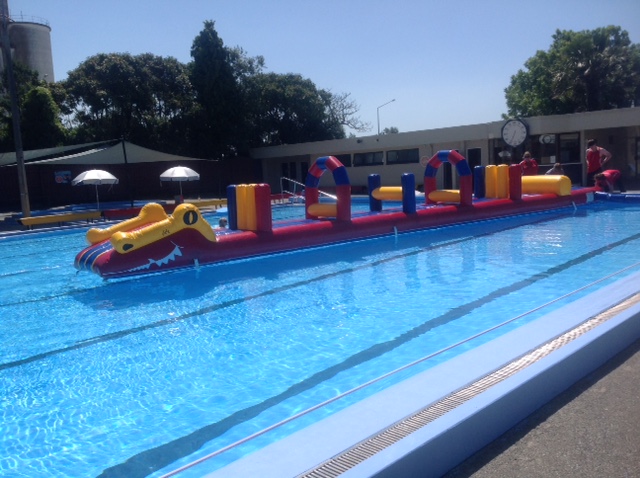 Learn to Swim
The pool is well supported by the Waimate Amateur Swimming Club who teach children to swim and also organise swimming competitions and other fun events.