Economic Development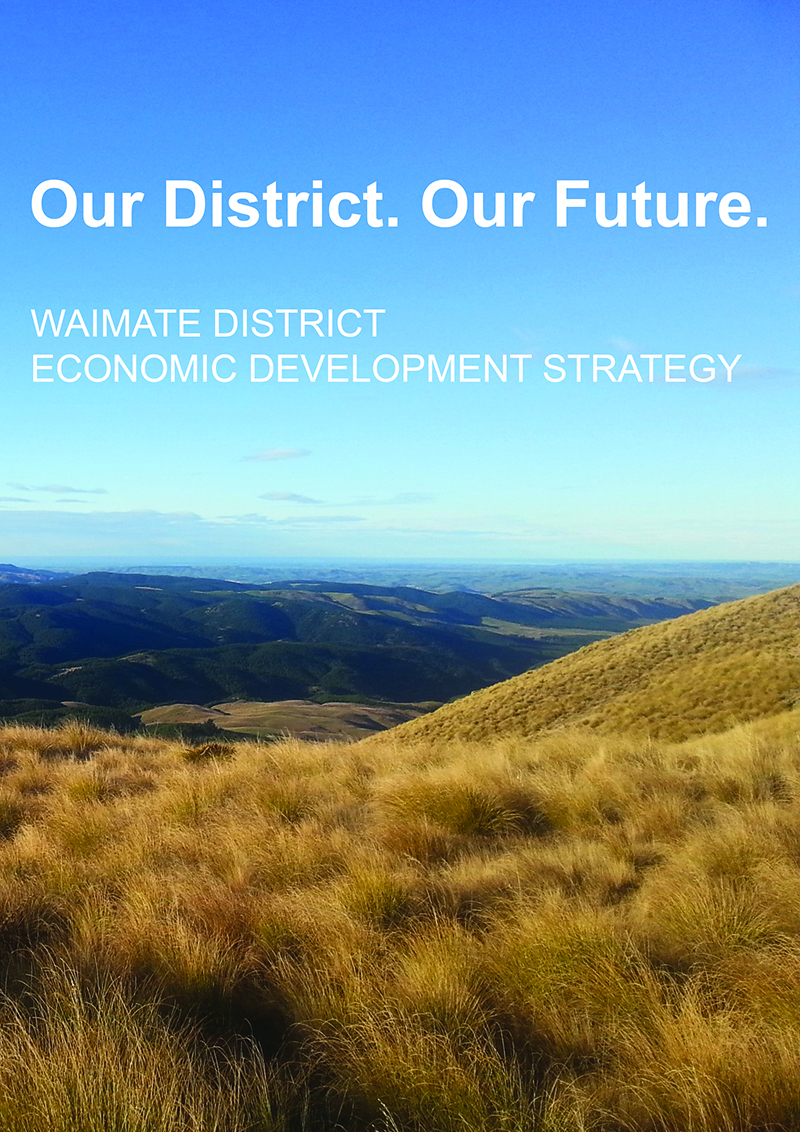 Introduction
Council is in the process of creating our Economic Development Strategy, known as Our District. Our Future. This strategy will:
identify the strengths of Waimate District's economy
identify opportunities to retain and attract businesses and jobs
identify opportunities to increase visitors to the district
identify the challenges that may impact on the district's future growth
identify key initiatives and develop priority action plans
provide a strategic planning framework to guide the growth of our district for the next 10 years.
The strategy will also work towards achieving Council's vision for the Waimate District which is "Leading our communities towards a diverse, thriving and sustainable district". The Economic Development Strategy (EDS) will set out the tangible steps to be followed to make this happen over the next 10 years.
Initial consultation

An initial round of public engagement took place in March and April 2017 with the assistance of Wellington-based consultants Allen + Clarke. Allen + Clarke engaged with over 100 people throughout the Waimate District via the following methods:
A public survey
Three workshops – two for members of the public and one for Council elected members/leadership
A small number of confidential one-to-one conversations with key stakeholders from various sectors.
Feedback from the initial consultation has been collated and is available.
How you can get involved
The strategy will impact on each and every one of us. We know there are a lot of people who have a passion for our district and we would like to hear from you.
Printed copies of the Initial Engagement Feedback document (35 pages) are available from the Waimate District Council reception desk or by contacting eds@waimatedc.govt.nz.
Strategic themes
Based on feedback received from the initial public consultation in 2017, five strategic themes were identified.
Improving ICT connectivity and infrastructure
Growing the district's visitor economy
Beautification of the district's entrances and main streets
Growing and attracting businesses and residents
Enhancing employment and education
Working groups
A working group has been established for each of the above themes. The purpose of each working group is to identify potential growth opportunities, develop and prioritise a range of short-term to long-term actions for a 10 year period that stimulates economic growth, and make recommendations to Council for inclusion of the actions in the EDS.