Iconic local to be immortalised as a sculpture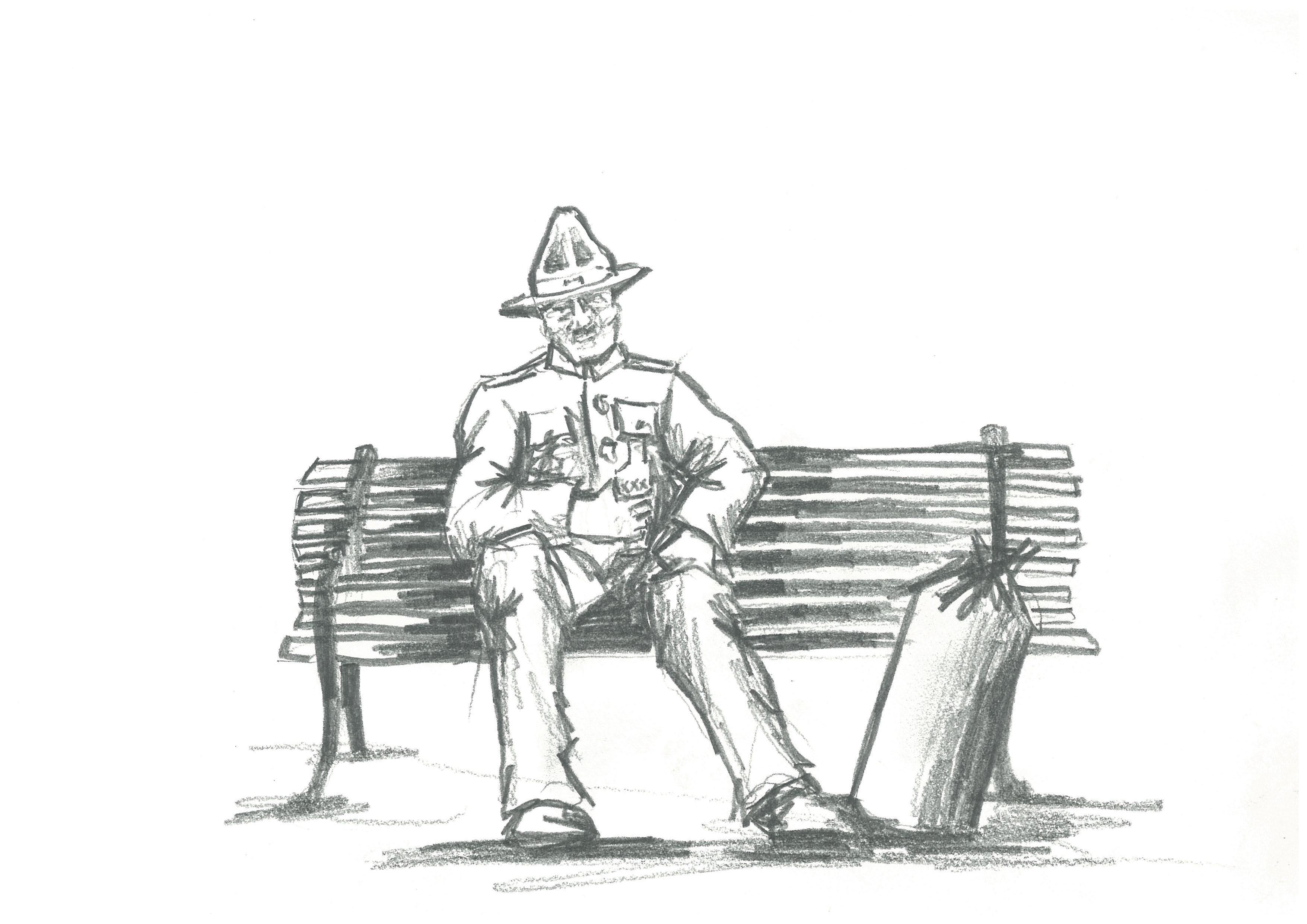 The iconic Ted D'Auvergne, the Waihao Forks soldier who left an unopened bottle of beer at the Waihao Forks Hotel intending to finish it after returning from World War 2 but was instead killed in action, is to be immortalised as a sculpture.
The idea originated last year at a meeting of the Waimate Community Anzac Group who have commissioned former Oamaru-based artist Donald Paterson to make a life-sized sculpture of the soldier who died in Crete in 1941, aged 35. Mr Paterson is also responsible for creating the Bushman, who sits on the corner of Queen Street and Victoria Terrace.
Mayor Craig Rowley will launch a fundraising drive at the proposed site at the Waihao Forks Hotel on Friday 19 October 201, at 12pm, and a Give-A-Little fundraising page http://givealittle.co.nz/cause/teds-bottle-sculpture has been created to enable local people to support the project by making a donation. Donations can also be left at BNZ Waimate.
Mayor Rowley says, "It gives me great pleasure to support this project. The story of Ted D'Auvergne is widely known both nationally and internationally, bringing many visitors to the small settlement of Waihao Downs, and the Waihao Forks Hotel, to view Ted's Bottle, and hear his story. We want this sculpture to also commemorate all soldiers from rural New Zealand who left small communities and went off to war."
"A small committee has been formed to fundraise an estimated $50,000 for the project. I'm pleased to say the Waimate District Charitable Foundation has agreed to act as our bankers, and we have the Waihao Downs School community also very much involved."
"The annual Ted's Bottle Anzac Service attracts hundreds of people, and is a very special part of our District's Anzac Services. I am fully behind this piece of art being commissioned and installed outside the Waihao Forks Hotel, and subsequently wish the project team every success in their funding applications."
There will be a public fundraising launch of the project at 12noon on Friday 19 October at the Waihao Forks Hotel, and Mayor Rowley extends a warm welcome to any members of the public with an interest in this project.
The life-sized sculpture will have an accompanying information platform and is planned to be unveiled in time for Anzac Day 2020.