Ultra-fast fibre coming to Glenavy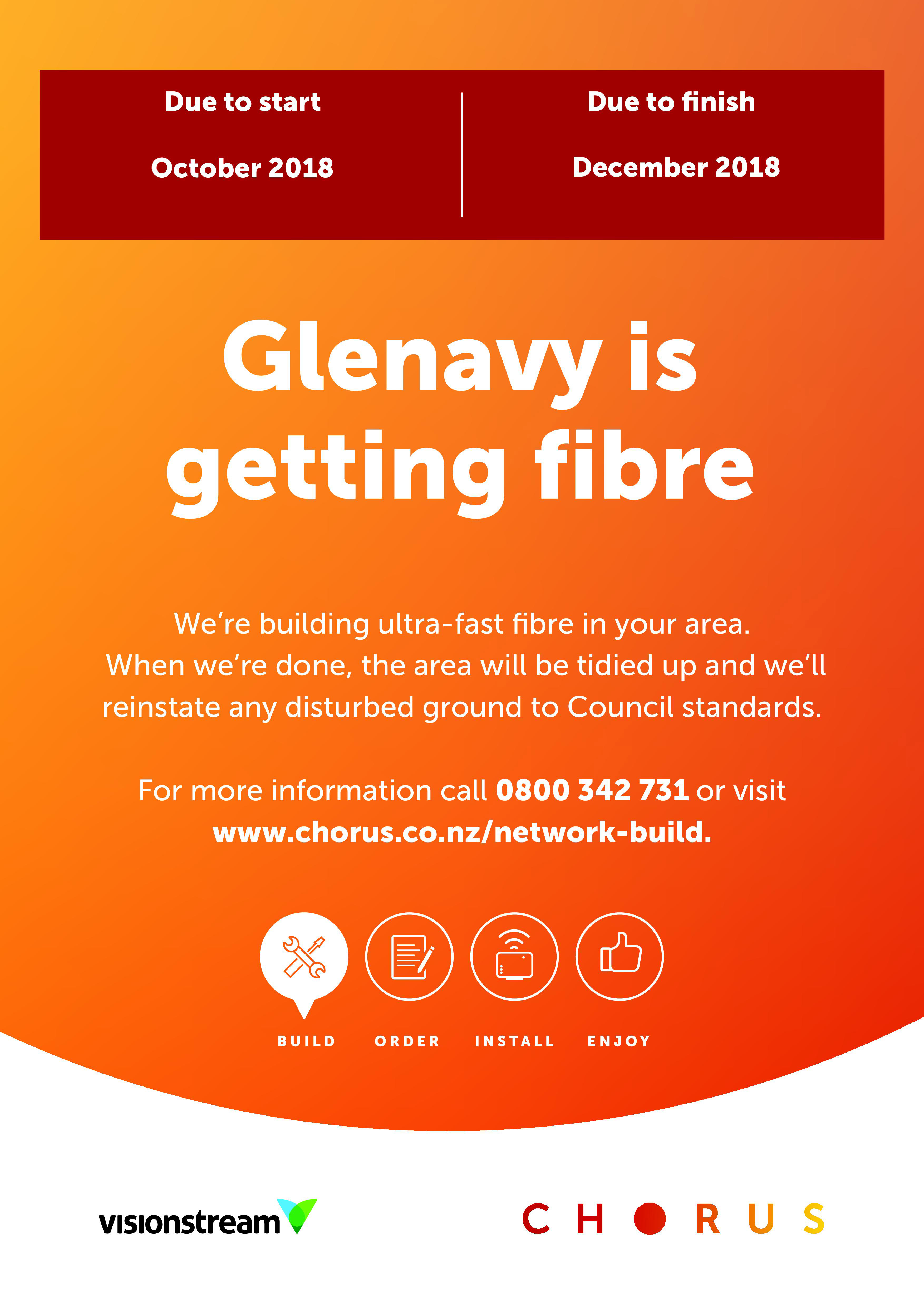 If you live in Glenavy you'll start to see some work being done in the next few days as ultra-fast fibre is being installed.
This is a long term project and the first part is about to start.
So what does it mean for you?
You'll see footpaths and berms being dug up so that the fibre can be installed.
Once the initial work is finished the team from Visionstream (working for Chorus) will tidy up the area and will come back at the end of the work to fully 'reinstate' the affected ground.
The work is expected to be finished in December 2018.
If you have any questions about this work call 0800 342 731 or visit www.chorus.co.nz/network-build.
Visionstream are aware this work may cause some inconvenience and thanks Glenavy residents for your patience and co-operation.