Christmas arriving early for Waimate residents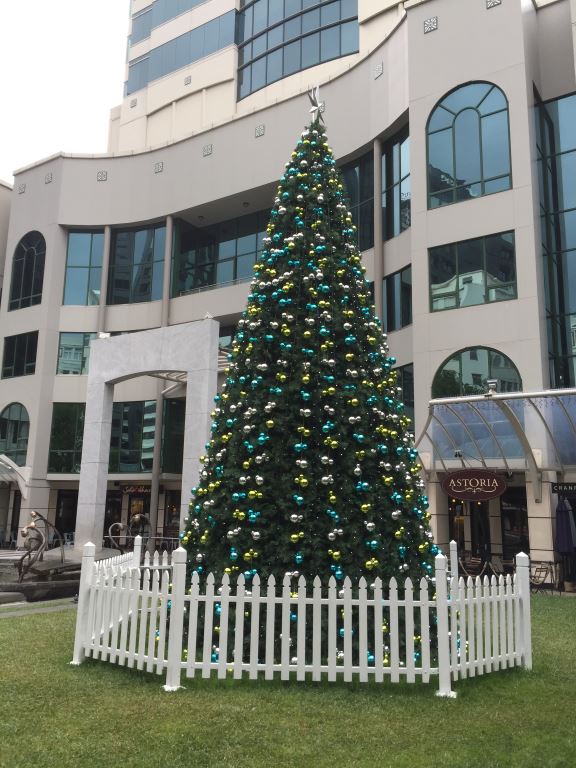 Thanks to the generosity of local businesses, Waimate residents will enjoy a brand new Christmas tree this year.
The seven metre tree comes with baubles and lights and will take pride of place in Seddon Square from the end of November until early January and will be a focal point for residents and visitors alike.
Sponsorship for the full cost of the tree has been secured from major sponsor Alpine Data Networks (a division of Alpine Energy) and several other local businesses (Oceania Dairy, Property Brokers, Farmlands Real Estate, Rooney Earthmoving Ltd, Waimate Signage, and Leathwick Contracting).
Mayor Craig Rowley says securing sponsorship was a significant contributing factor to the purchase of the tree, without it the tree may not have been bought.
"I'm very grateful to Alpine Data Networks and the other sponsors for their community support and generosity," says Mayor Rowley.
"I'm in no doubt the tree, with its decorations and lights, will be a source of enjoyment and pride with residents. It will be a welcome addition for the upcoming festive season and I'm looking forward to seeing it lit up and bringing a little cheer to our community."
Alpine Data Networks GM - Commercial and Regulatory, Sara Carter says, "We are proud to assist the community in establishing the tree. Unlike the backhaul fibre and data centre that benefits the community by supporting economic development through less visible investment, the tree is a shining example of Alpine Energy's commitment to empowering our community.
Council has contributed to the project by installing a new power cable, however, it will not be exclusively for the Christmas tree. The cable will mean greater power security for other public events as the existing power source is often not sufficient for the demand placed on it by such events as the Waimate Strawberry Fare.
Mayor Rowley adds, "We will be erecting the tree and turning on the lights at 9.30pm on Friday 30 November. The public are warmly welcome to attend as this is something for the whole community to celebrate."
The lights will be on a timer and will be turned off each night at 11pm.