Districts unite to help farmers get through M. bovis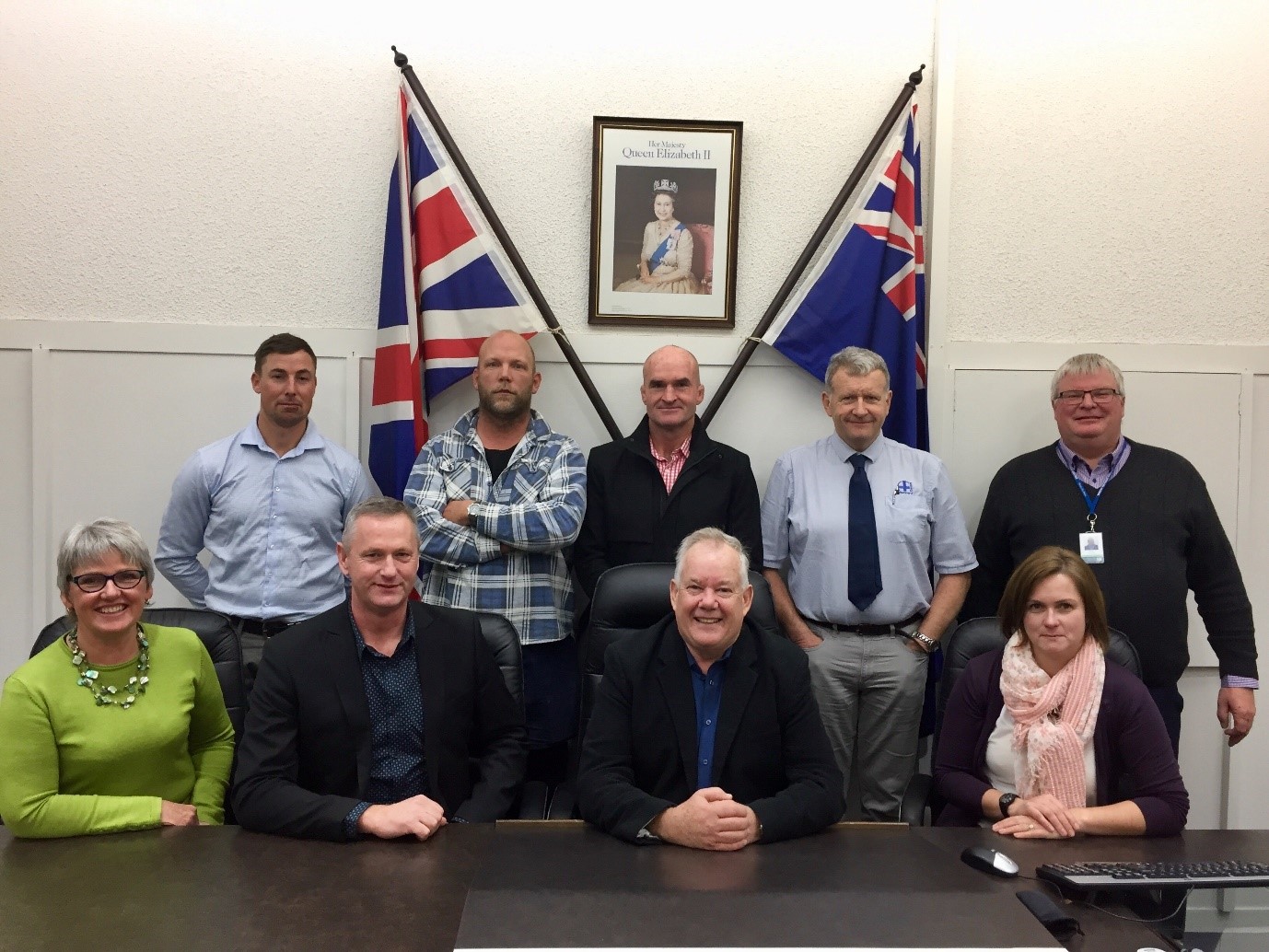 Waimate and Waitaki District councils have set up a collaborative group to support the Mycoplasma bovis Programme in making regional decisions to benefit farmers.

The Waimate/Waitaki Mycoplasma Bovis Advisory Group monthly meetings will be co-chaired by Waimate Mayor Craig Rowley and Waitaki mayor Gary Kircher, and is modelled on a similar arrangement in Ashburton.
The first meeting was held at Waimate District Council on Wednesday 3 July.
Membership of the group so far includes the mayors, farmers, the Ministry for Primary Industries, Federated Farmers, the Rural Support Trust, and an independent veterinarian representative.
"It's good to see all of these people round the table talking about solutions. If we can identify any road blocks, we can collectively work to move them out of the way," says Waimate Mayor Craig Rowley.
"We're very much rural service districts and farmers are our ratepayers, and it's really important we help to make the process of dealing with the disease as smooth and as stress-free as possible," he adds.
Waitaki Mayor Gary Kircher says the meetings are a positive step forward.
"A strength of this group is that it includes knowledgeable and experienced people who are going through, or have dealt with, M. bovis.
"One issue we'd like to address first is communication. We'd like to see an improvement in communication and feedback to farmers so that information from MPI is clearer, as consistent as possible, and gives more certainty," says Mr Kircher.
While the group will meet monthly, its members will be active all of the time to support farmers and the programme's aim of eradicating M. bovis from New Zealand.