Waimate District Library Officially Reopen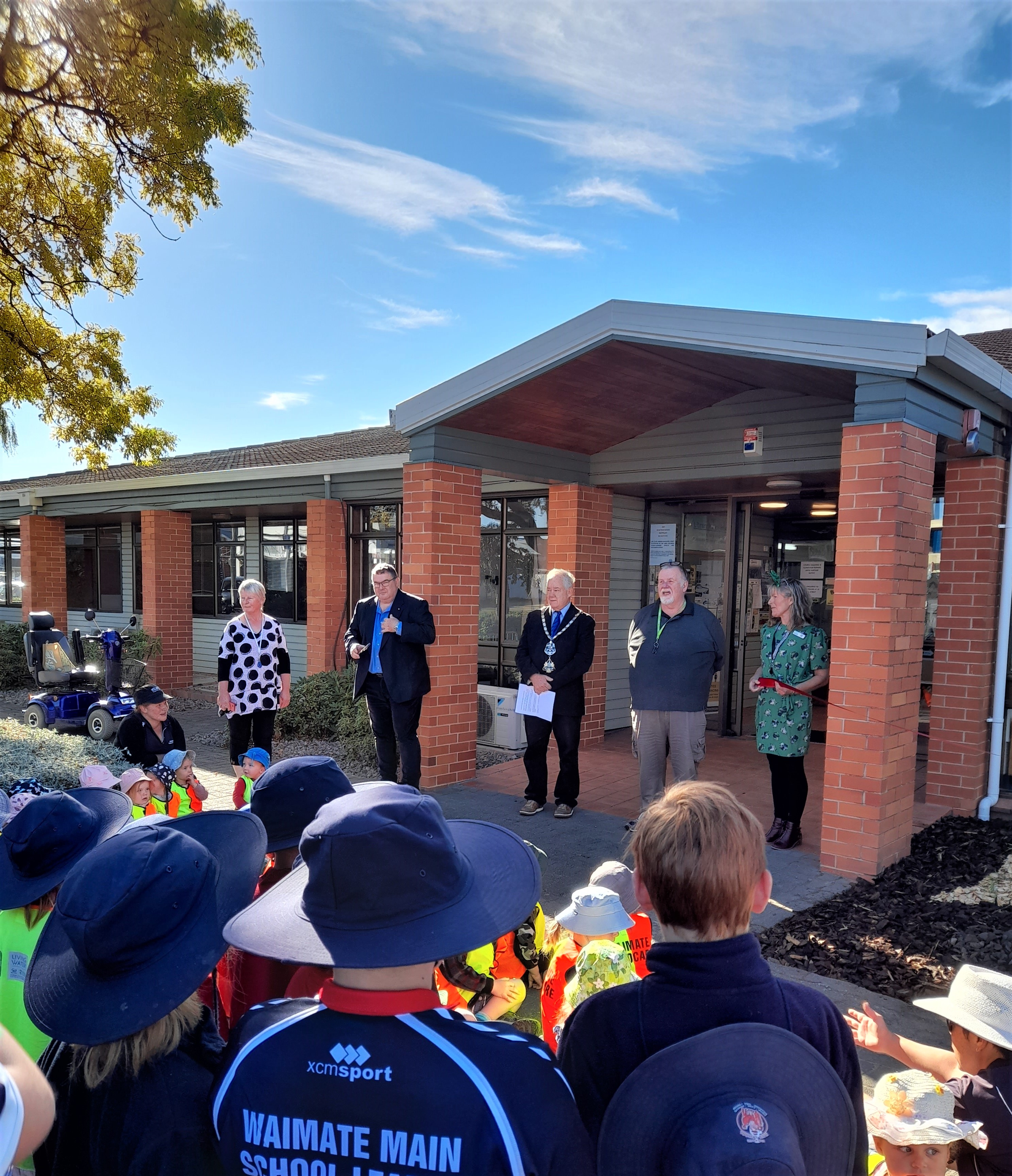 We've officially reopened the library folks, so come and check it out.
A brief reopening was held on Tuesday, with Mayor Craig Rowley on hand to cut the ribbon and declare the library open – once again!.
Prior to cutting the ceremonious ribbon, Mayor Rowley acknowledged the work that has occurred behind closed doors, including many hours manually relocating books to make way for the new carpet.
"I would just like to comment on just how much the community have missed the library – it is pleasing to know how valued our library is.
"Libraries today are certainly not just places to borrow books – they are a community hub and play a vital part in engaging and communicating, socialising and learning for people young and old, from all walks of life," Mayor Rowley said.
With the help of some excited daycare visitors, the ribbon was cut and the library, after many weeks, officially reopened its doors.
Welcome back everyone, it's great to see you all.