​SUPER SATURDAY: DON'T WAIT, VACCINATE!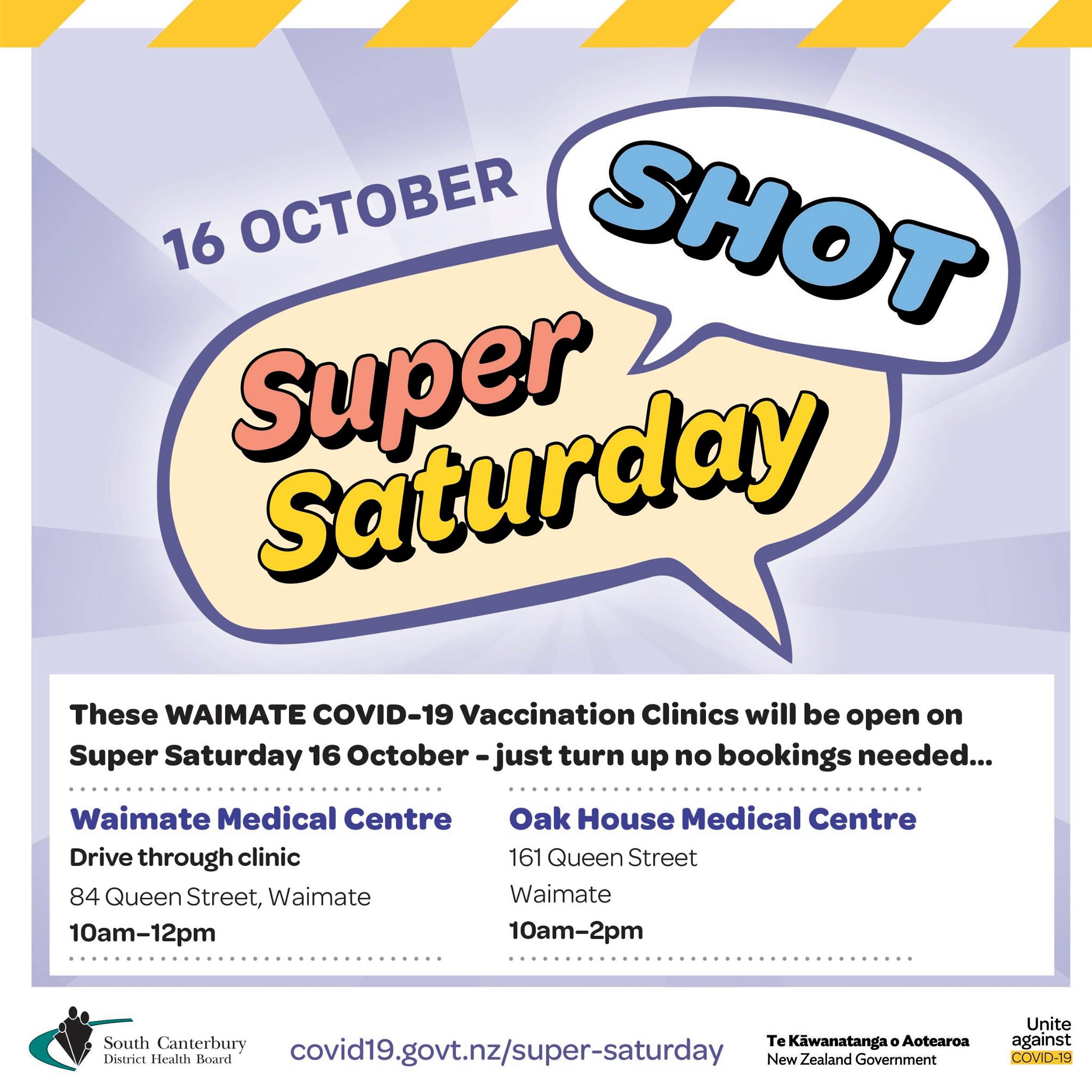 Media Release
(on behalf of South Canterbury DHB)
It's never been more urgent - Summer is just eight weeks away, get your first vaccine now to get two doses before Summer starts to be able to take advantage of everything that a Kiwi summer offers.
If you have only had your first dose – your job isn't done, you still need to get your second dose as soon as possible, as long as both doses are given three weeks apart.
The more of us are fully vaccinated, the more protection we will have against COVID-19, and the more freedom this gives us. That is why we are asking you to support Super Saturday our national day of action on Saturday 16 October.
In an effort to reach over 90% of our population to be vaccinated we have capacity to deliver over 2,000 vaccinations in South Canterbury on Super Saturday.
Please note - no appointments are needed for these Super Saturday clinics!
Masks or face coverings must be worn and people must keep 2m apart at all times.