My Vaccine Pass NOT required for Norman Kirk Memorial Swimming Pool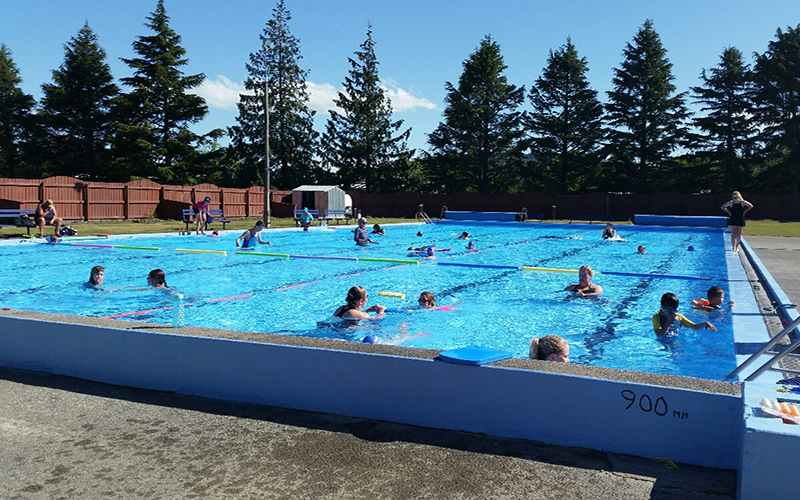 IMPORTANT UPDATE
Norman Kirk Memorial Swimming Pool
After reviewing the overall risk-level at Council facilities, advice from health professionals and acknowledging the current level of community transmissions in South Canterbury, Waimate District Council Chief Executive Stuart Duncan has today announced the My Vaccine Pass restriction will not apply to the Norman Kirk Memorial Swimming Pool, as previously advertised.
In reaching the decision, Duncan met with the Council Leadership Team and deemed the present risk of transmission as low. Therefore, from Monday 17 January 2022, a My Vaccine Pass will only be required for the Local Government Centre (125 Queen Street), Waimate District Library, Waimate Event Centre and the Waimate Dog Pound.
"It is important that we remain nimble with our decision making, recognise our obligation to the community and balance this with my obligation as an employer and our obligation to protect the community, vaccinated and non-vaccinated persons," Duncan said.
The next review will take place in mid-January 2022 and any necessary changes to visitors/user restrictions will depend on Government and further advice from health professionals.
From 17 January, the Norman Kirk Memorial Swimming Pool will be subject to capacity limits based on 1m social distancing, and record keeping for contact tracing purposes. Please note, face masks are not required in the pool facility.
In the meantime, all Council facilities are operating at the Orange setting on the Government's Traffic Light System (unvaccinated). For more information on this, please refer to the following link:
https://covid19.govt.nz/traffic-lights/life-at-orange/
Thank you for your understanding and cooperation on this matter