Vacancies
Swimming Pool Attendants
The Waimate District swimming pool is opening at the end of October and we are looking for pool attendants. These positions are temporary for a term of approximately five months. Hours will range from 15 to 40 hours per week.
Attendants need to be responsible/mature people who can work unsupervised. We would like applicants to hold a current National Lifeguard Award or recognised equivalent certificate, current certificates in CPR and first aid.Training will be provided if you do not hold these certificates.
To apply click on the "Apply Now" button.
Applications close: Thursday 19 September 2019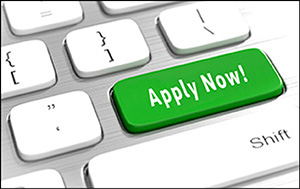 Administration Officer - Event Centre
Part-time (30 hours per week, Tuesday-Friday)
Do you have excellent organisational skills and can work independently? If so, this role could be perfect for you! We are looking for a person who can manage a busy role and prioritise multiple tasks at the Waimate Event Centre.
Reporting to the Community and Strategy Group Manager, the Administration Officer will work closely with two other staff at the Event Centre and Council's Marketing and Promotions Officer.
You will ensure the day-to-day operations of the Waimate Information and Event Centre are run professionally. You will have excellent organisational and communication skills, manage a booking and accounts system and be the 'face' for Event Centre customers and users.
Working with the Marketing and Promotions Officer, you will look for opportunities to promote the Event Centre and you will also be responsible for administering Councils grants including processing applications, preparing agendas, minute taking and responding to applicants.
Time management is essential as is accuracy. You will be competent in operating processes and procedures and ensure systems are regularly monitored and improved to deliver the best possible experience for our customers.
To be successful in this role you will need:
Minimum of 2 years administration experience
Outstanding relationship building and communication skills
Exceptional time management and organisational skills
A professional attitude
To find out more please see the job description below.
To apply click on the "Apply Now" button.
Applications close: Sunday 29 September 2019

Job Description