Recycling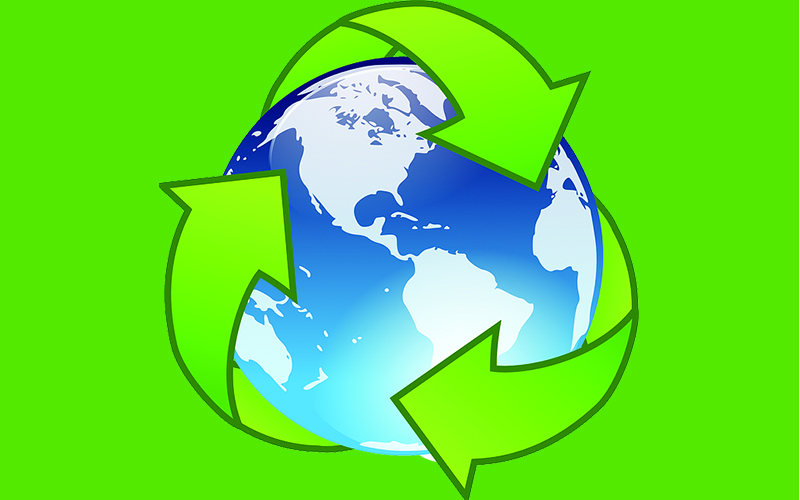 Note:
The new bin system will officially take effect on Monday 5 July, 2021. Until this date, all existing information and messaging applies, as seen on the Recycling and Refuse pages.

YOUR new bins will be rolled out in July 2021.
Help protect our environment today, for tomorrow, with these three simple steps when recycling:
Check - can this item by recycled?
Clean - clean all plastics, bottles, tins, cans and jars
Go Green - help protect the environment and our future!
Your black bin/crate has been provided for recycling materials.
Please note: All cardboard and paper must be flattened and placed inside your recycling bin.
Accepted recycled material

Cans (aluminium, tin/steel)
Glass (clear, brown, green)
Plastic* (1-7)
Paper (flattened)
Cardboard (flattened)
Please ensure all recycled materials are clean. Items such as pizza boxes (because they are not clean) cannot be recycled.
* Soft plastics such as plastic bags cannot be recycled. Plastic bottles (numbered 1-7) can be recycled as well as their bottle tops/caps, however, please remove them before putting in your recycle bin separately.
Kerbside recycling collection
The recycling collection occurs on the same day as your refuse collection.
If you are in the rural area use the drop off sites around the district.
Waimate Resource Recovery Park
This map shows the location of the Resource Recovery Park as well as the refuse collection routes for Wednesdays and Thursdays.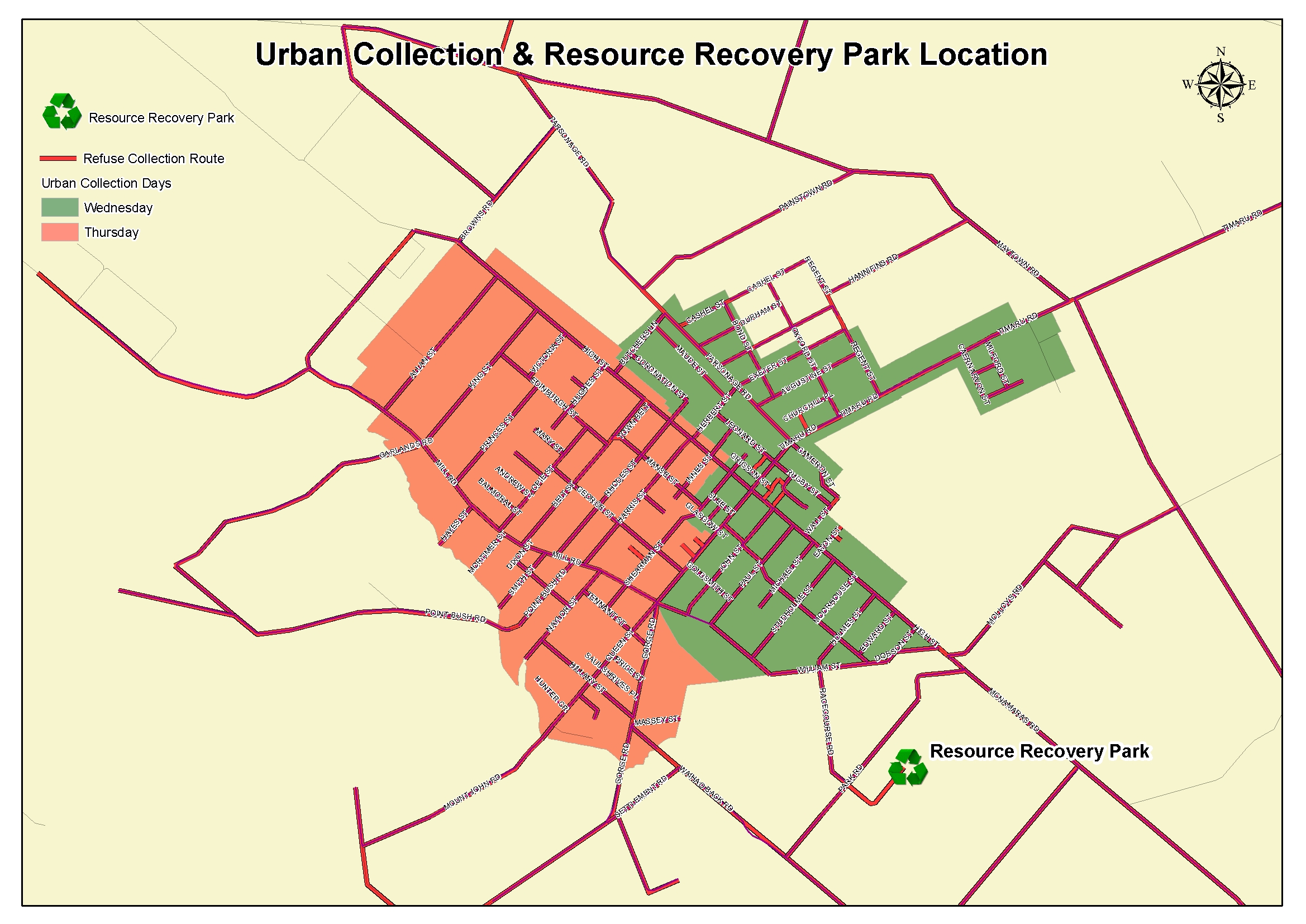 Opening hours

| | |
| --- | --- |
| Monday to Saturday | 10.30am to 4.30pm |
| Sunday | 12pm to 4.30pm |
| Public Holidays | Closed |
Phone +64 3 689 6550 if you require assistance or information about recycling and waste disposal.
Rural waste and recycling
Rural recycling bins are emptied every Monday and Friday. The drop-off locations are here:
Holme Station Corner
St Andrews Village Green
Makikihi Motors
Hunter Domain
Willowbridge
Forks Hotel
Morven Domain
Glenavy (on Fisheries Road)