Recycling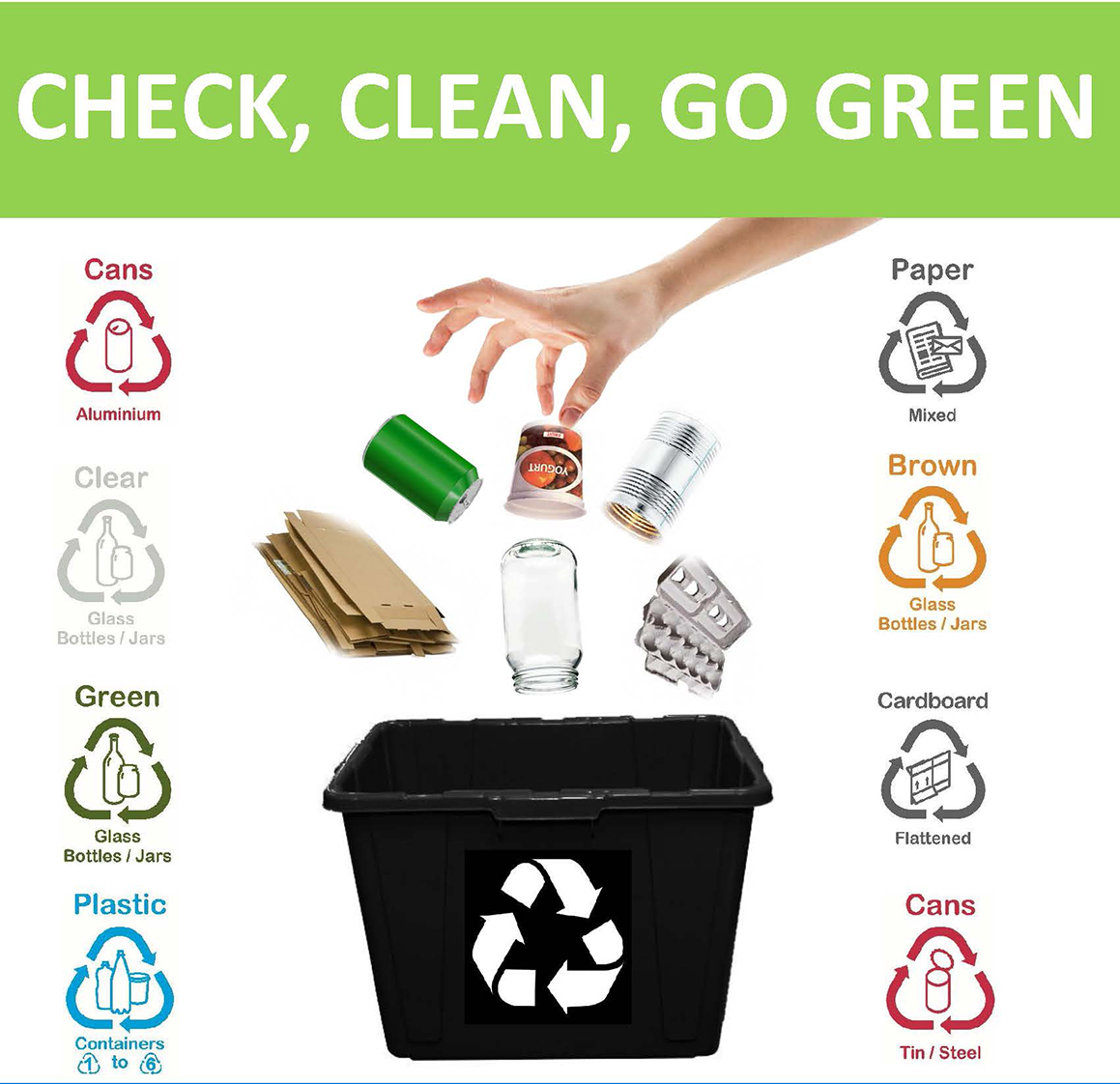 Help protect our environment today, for tomorrow, with these three simple steps when recycling:
Check - can this item by recycled?
Clean - clean all plastics, bottles, tins, cans and jars
Go Green - help protect the environment and our future!
Only recyclable items are to go into your black bin. All non-recyclable items are to be disposed of in your red wheelie bin.
All cardboard and paper must be flattened and placed in your black bin.
Accepted recycled material
Cans (aluminium, tin/steel)
Glass (clear, brown, green)
Plastic (numbers 1 to 2)
Paper (flattened)
Cardboard (flattened)
Kerbside recycling collection
The recycling collection occurs on the same day as your refuse collection. All households within the collection area have been supplied with a black 60 litre recycling crate.
If you are in the rural area use the drop off sites around the district.
If you have larger quantities please use our Resource Recovery Park on Racecourse Road.