Stock management and droving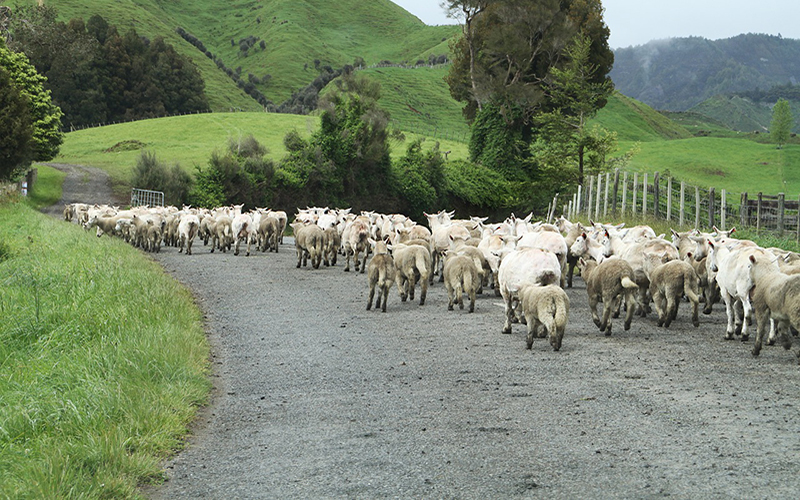 Stock droving is a common activity in the Waimate District. When stock is being moved they must be under control at all times.
The droving of stock is not permitted on McNamaras Road or any other roads within the District Plan Zoned Residential.
The following conditions for stock droving are:
Stock is moved during daylight hours
Stock, vehicles and people are clearly visible from at least 170 metres
The number of livestock will not exceed 600 (cattle), 3,000 (sheep) or 50 (other livestock)
The stock must be continually moving in a way to make reasonable progress towards the destination
Stock cannot be moved when a road is closed or traffic flow is restricted.
For more detailed information about stock droving please refer to Chapter 10 – Stock Movement of the Consolidated Bylaw.
Stock crossing roads
If stock is required to cross roads please complete the Stock Road Crossing application form.
NB: This application is not suitable for a regular dairy herd crossing (see information below).
Milking stock
Different rules apply to the regular movement of milking stock. There are certain roads in the Waimate District where droving of milking stock is not permitted (refer to Chapter 10 – Stock Movement of the Consolidated Bylaw).
For more information please contact the Roading team at roading@waimatedc.govt.nz or call +64 3 689 0000.