Parks, Reserves & Sportsgrounds
Public gardens
The district's main formal gardens are in Victoria Park and Queen Street, Waimate. They consist mainly of annual garden displays, shrubberies, tree plantings and perennial displays. Waimate District Council and Queen Street garden plots contain a mixture of trees, shrubs and annual plantings.
Cnr State Highway 1 & 82, Centrewood, St Andrews, Makikihi, Glenavy, Urban thresholds, Totara forest are all native planted areas.
Queen Street and Gorge Road are shrub and tree gardens.
Routine matters that Council attend to every year, in order to maintain service levels set in agreement with our community are:
Maintain attractive displays at Victoria and Knottingley Parks, Waimate District Council building, Queen Street and various Urban thresholds.
Maintain Council street plantings and reserves.
Waimate District Council provide these reserves for recreational and leisure purposes for the Waimate community and visitors to the district. Community pride and public expectation is that council continues to provide these reserves. Our flowering display is completed twice yearly. Spring planting by the end of April, Summer planting by the end of November. We intend to provide a high maintenance standard in all these areas.


Victoria Park

Victoria Park is a multi functional park located on Queen Street, Waimate. It is a five minute walk from the centre of town. The park also has many sporting facilities.
In the centre of the park there is a 400m cycling velodrome, where the Caledonian Society organises an annual sporting event in January, where local, national and international cyclists compete. Within the velodrome, is the track and field area used by the local Athletic club.
The netball season is from April until September. There are courts catering for local and visiting netball teams, school grades and adult competitions. There is also a pavilion which is available for hire for events taking place.
Outdoor Bowls opens in October and runs to April. Local and visiting team tournaments take place over the bowling season.
Camping grounds are situated at Victoria Park, Naylor Street, Waimate. There are 38 power sites, 50+ non-power sites, a kitchen, laundry, toilet and shower facilities, and a barbeque. There are also 10 cabins in Tennant Street.
Knottingley Park and Arboretum
Knottingley Park and Arboretum is 2km from the centre of town, located on Waihao Back Road, Waimate on a 33.59 hectare area.
Michael and John Studholme gifted Knottingley Park in 1874 to the Waimate District. The park has been extensively planted, which attracts many visitors.
A voluntary organisation call Friends of Knottingley Park also assists in the maintenance and development of the park.
On 17 July 2004, on the anniversary of 150 years since European settlement in Waimate, approximately 26 trees were planted in an extension to Knottingley Park on Horgans Road including one planted by Prime Minister Rt Hon Helen Clark.
Council intend to maintain and develop Knottingley Park using a partnership of Council resources plus groups such as the Friends of Knottingley Park. Council provides these reserves for recreational and leisure purposes for local community and visitors to the district. Each year Council plant at least 20 species of trees.
There are also sporting facilities to accommodate the sports clubs of the district.
Cricket is played here from November to March and there are senior and junior grade teams as well as mens and womens. There is a pavilion on this site available for hire.
The Horse Society and Pony Club organise local and regional competitions, which take place several times in the year. The competition consists of cross country, show jumping, dressage and pony club events for junior riders.
Dog Obedience shows take place in November and April, and entries come from all around New Zealand. Locals and visitors use the main open areas to exercise their dogs most days of the week.
There are also camping facilities available which include 16 power sites, 100 plus non-power sites, toilet, shower, laundry and kitchen facilities.
Sports grounds are generally maintained (predominantly) by sporting codes, which occupy them in accordance with leases negotiated with Council.
For further information please contact the Parks & Reserves Manager on +64 27 439 2759 or +64 3 689 0000.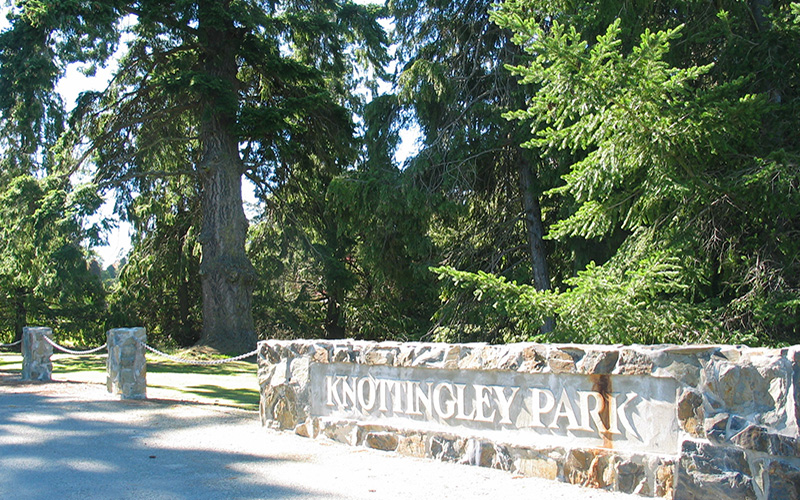 Manchester Park
Manchester Park is located on Wall Street, Waimate, five minutes from the centre of town.
This park is the local rugby grounds with 4 rugby fields which are used from March to September for the South Canterbury Rugby competition. Waimate Rugby enter a number of teams for senior and junior grades.
Touch rugby is also played at Manchester Park from November to March with a local competition in which 20 teams take part.
Sports grounds are generally maintained (predominantly) by sporting codes, which occupy them in accordance with leases negotiated with Council.
Waitaki Lakes Reserve
Waitaki Lakes Reserve is located 90km from Waimate. There are five (5) camping areas in the Waimate District:
Briars Gully
Te Aka
Waitangi East
Waitangi West
Fisherman's Bend
These camping grounds have basic water, toilets and rubbish collection. The Waitaki Lakes Reserves are open from mid September until the start of May.
Waitaki Lakes - Off-peak, rubbish removal and cleaning weekly. Peak camping season, rubbish removal daily, cleaning twice daily. There has also been the introduction of recycling glass. Please rinse all glass (no broken bottles please) and place in the facilities provided.
A season ticket can be purchased for camping at Waimate District Council, Waimate Information Centre, Whitehorse Motors and Kurow Auto Services. General Enquiries contact: Waimate District Council +64 3 689 0000 or camp facility problems contact: +64 27 439 2759.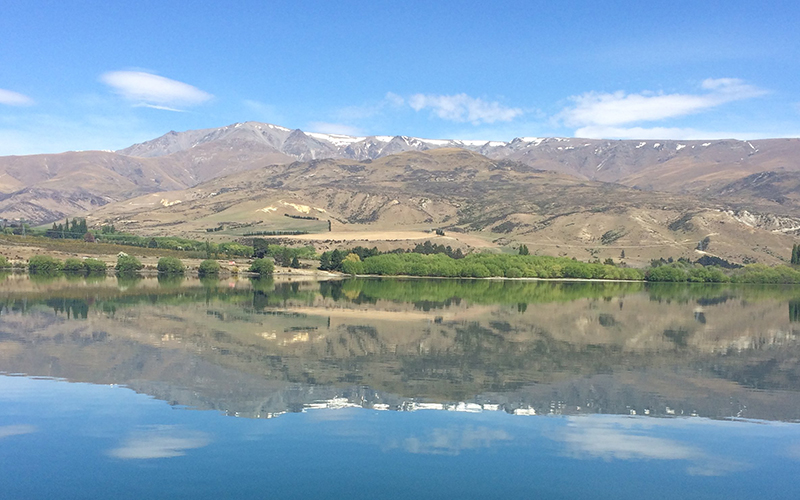 Waimate Trackways Group
The Waimate Trackways Incorporated group was formed following analysis of the Waimate District Council Sport & Recreation Plan.
One of the overriding factors was that people of Waimate felt walking and cycling were the most popular forms of recreational pastime to achieve a reasonable level of fitness. The Plan also showed there was a real desire for more opportunities to walk in safety in the Waimate District.
The Trackways group is made up of a mix of enthusiastic community people who have a real desire to make something happen.
Their vision: To develop a network of tracks suitable for walking and cycling over the varying landscapes around the Waimate District such as the Hunters Hills, the many limestone bluff areas, the Waitaki River, Lake Wainono and bush reserves.
To date in conjunction with the Waimate District Council, the group have assisted in the development of a network of safety tracks around the urban area. It is pleasing to see the increased usage of these walkways. The group continue to identify and assist in developing tracks and walkways.
If you are interested in being involved with the group helping to make the Waimate Trackways vision a reality contact:
Glenda Begg
Chairperson
Phone: 027 748 8096
Email: g.m.begg@gmail.com
Rachel Studholme
Secretary
Email: r_studholme@hotmail.com
To become a member please complete the Waimate Trackways Membership Form or you can complete and submit a membership form electronically here.
New Waimate District tracks brochures
Please note that the Waihao River Walkway track is overgrown and at present the Black Hole is not suitable for swimming. Always check on www.LAWA.org.nz/swim for water quality.
District Track Locations and Urban Walkway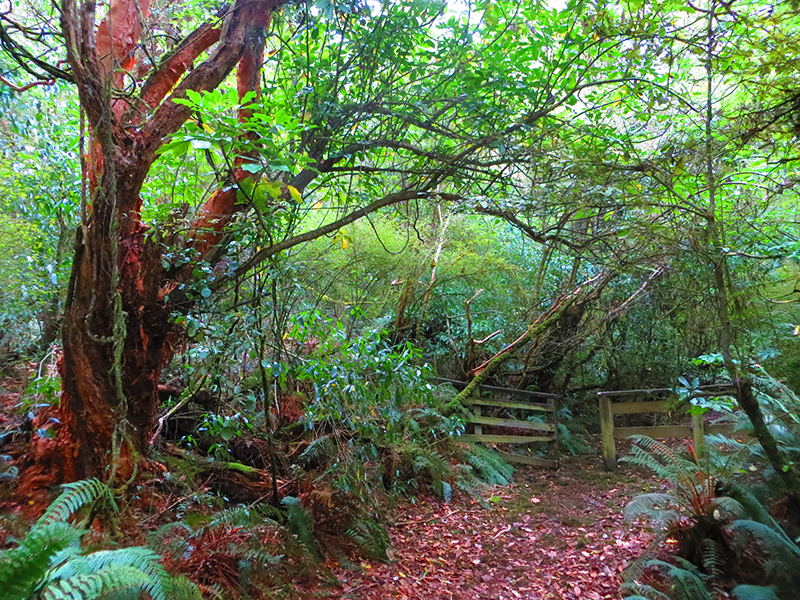 Sport and Recreation Community Survey Report
In late 2016 and early 2017 a Sport and Recreation Community Survey was available for the Waimate District residents to complete. The survey covered a range of sport and recreation topics including the types of sport and recreation residents liked to participate in, the facilities they used to engage in sport and recreation and any suggestions about how Council could improve all things sport and recreational in the District.
A report on the feedback received has been produced. This report, along with a lot of additional information will be used to produce an updated Waimate District Sport and Recreation Plan in the 2017/18 year. For more information about the project please contact Council on +64 3 689 0000.
Fees and charges
View the current fees and charges.