Blue Fish on Drains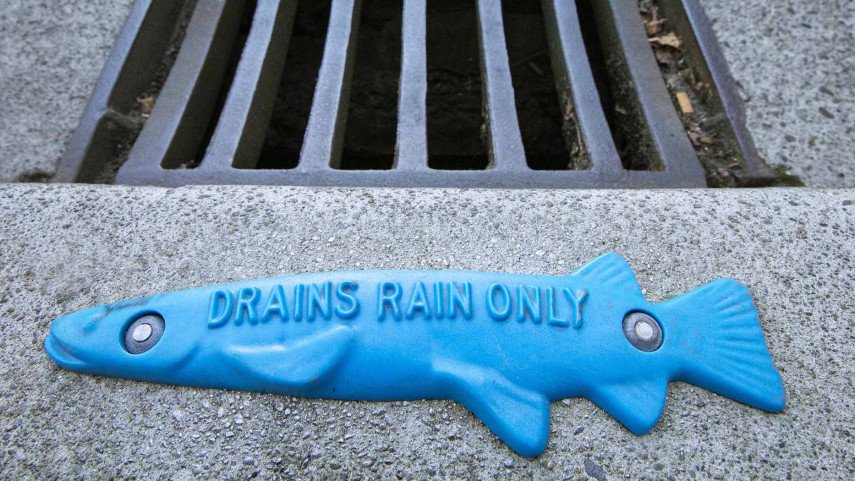 Have you seen the blue fish throughout our community and wondered, why?
Well, you have come to the right place. Throughout the latter part of 2022, stormwater drain inlets throughout Waimate are being marked with an important message "drains are for rain only". They are designed to be a visual reminder to people that the water that flows through the grates ends up in local streams and rivers and impacts on the fish habitat.
Essentially, storm drains lead to local streams or groundwater, changing our waterways - which includes Wainono Lagoon. By marking storm water drains, we want to help raise awareness about the link between the storm drain system and water quality. Pesticides and garden chemicals, soap from car washing, pet waste and oil from cars all get washed off lawns and streets and into our water.
Awareness of how the stormwater system works will hopefully lead to small changes in behaviour, and it's these differences that can make a big difference to the health of our waterways.
There are plans to host some fun-filled activities for Sea Week 2023 (March), but for now, here's some simple things that you and your family can do to help:
Washing your car on a lawn or shingle driveway where the soap and dirt can soak into the grass and soil, or at a commercial carwash
When you put your wheelie bins out for collection, check the street gutter outside your property for litter and dispose of it in the correct bin.
Brush your driveway clean; never wash it where the water will end up on the road and in the stormwater drain.
Do not use cleaners and fertilisers around the home where they can be washed into the stormwater when it rains.
In the meantime, keep an eye out on Council's website and Facebook page for further updates on the Blue Fish campaign.