New hanging baskets adorn main street of Waimate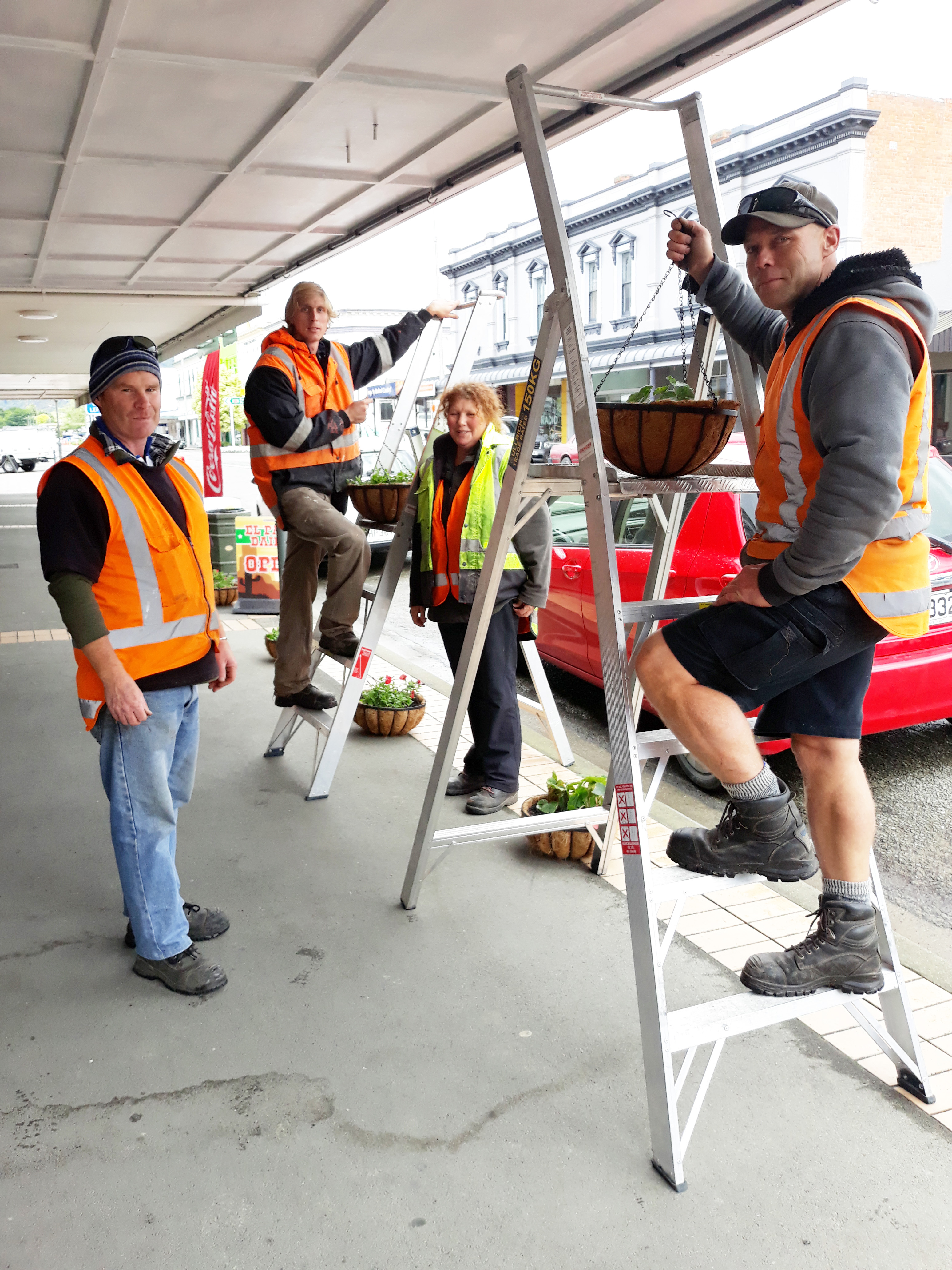 New hanging baskets can now be seen along Queen Street, Waimate, extending the project that began last summer.
The baskets are hanging on both sides of Queen Street from Victoria Terrace to Café on Queen on one side and Glasgow Street to just past the Grigson Street intersection on the other side. Plants include petunias, begonias, lobelia and fuchsias, adding colour and vibrancy to the streetscape.
Mayor Rowley says, "Hanging baskets are a much-loved feature of many streetscapes and Waimate is no exception."
"Not only do they provide some eye-catching colour and vibrancy around town, they are also a good example of how we are bringing to life our Economic Development Strategy as one of our beautification projects."
An upgraded irrigation system has been installed for the majority of the baskets, which includes a pipeline fitted at the top of verandas and has built-in valves that automatically water the plants. The watering is timed to come on in the evenings and early mornings to avoid water dripping on pedestrians.